Have you ever dreamed of landing writing gigs for sites like Babble, The Huffington Post or She Knows? Me too! That dream is actually part of what inspired me to start my blog. I remember that moment like it was yesterday.
I had just come across an article on CNN.com titled, "Are 20-something unwed moms the new teen mom?" It was written by Michelle Horton, a fellow young mom from New York and the blogger behind Early Mama.
Through Michelle's site, I discovered Chaunie Brusie, a young mom from my home state of Michigan who started a blog called Tiny Blue Lines—you should check it out. She was also contributing to sites like Babble and The Huffington Post and landing speaking gigs. Not only that, but she had just landed a book deal and became a published author. Our stories were eerily similar and all of her posts resonated with me.
That's the day my eyes were opened and I was inspired to dream big! Here were all of these young moms doing amazing things and using the power of digital media to share their stories and give a voice to young mothers across the country. I remember thinking, "Wow! I could do the same thing. This is actually possible." That's the day I decided to start my blog.
Since then, I've actually connected with Chaunie to talk about things like life, motherhood and blogging (she's actually the one who helped me land my segment with WYXZ last summer—thanks girl!). I've learned a lot from her and am excited to share that she is launching a Writing Mentorship Program to teach aspiring writers, like myself, how to become freelance writers for sites like Babble, The Huffington Post and Parents Magazine. Say what?!
So, I've invited her here to tell us a little more about how she transitioned from nursing to become a well-respected and highly sought after writer by some of the world's top parenting sites. She's also accepting students for her mentorship program and sharing what you can expect when you work with her.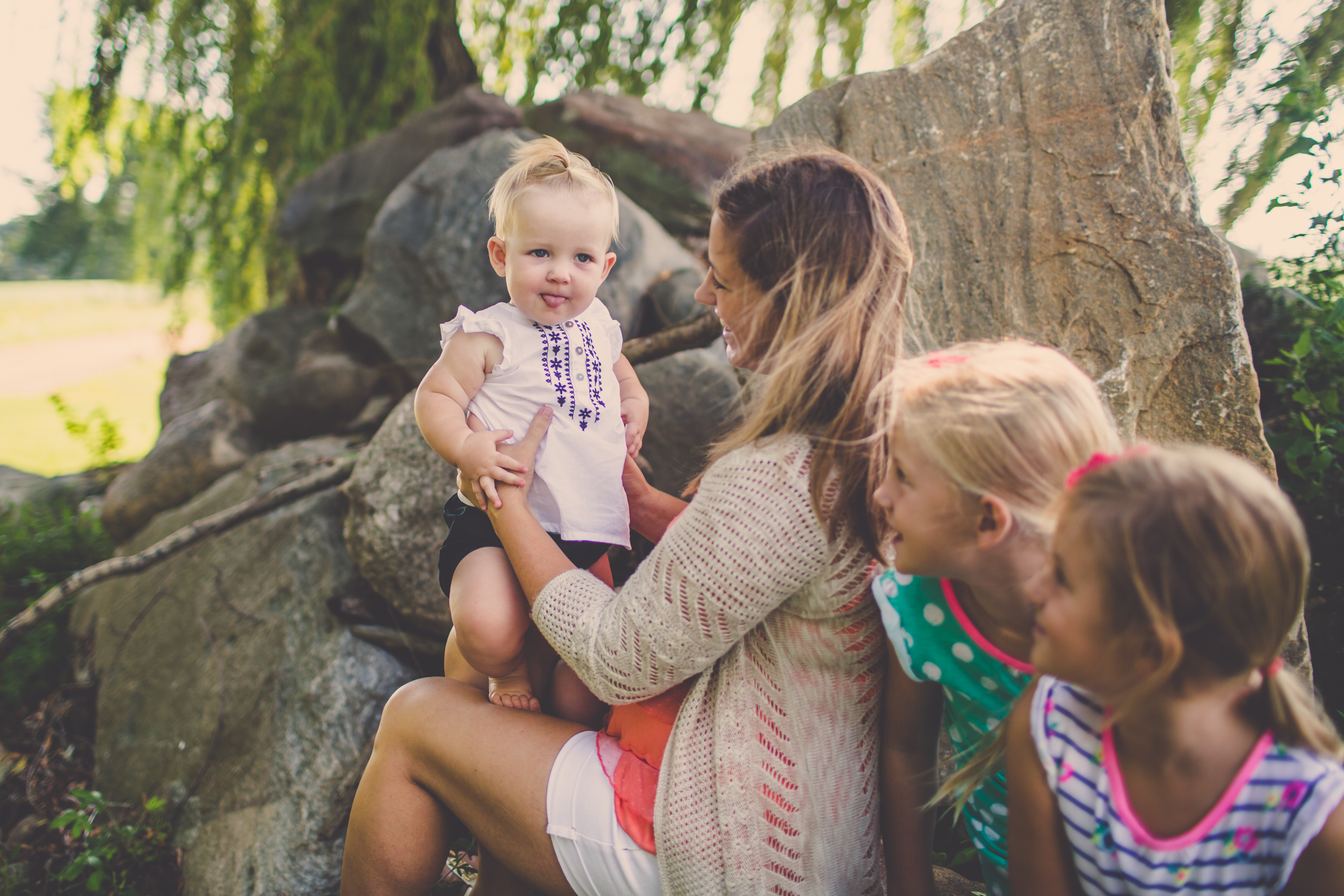 Hi, I'm Chaunie from Tiny Blue Lines and I'm so grateful to Courtney for letting me share a little about my work-at-home mom life as a freelance writer. As a fellow Michigan mom and writer, I have a special place in my heart for what Courtney is doing with this space and I would love to connect to other moms in the area.
And now Courtney is letting me talk to you about how I have been able to stay home in our great Mitten state while supporting my family through freelance writing and how I could help you get started to do the same!
I started my life as a mom working night shifts as a nurse while my husband finished up his teaching degree (something that would never be a huge money maker, ha!), but dreamed of the day when I could make the leap into working for myself.
After my second daughter was born, I was out painfully huffing and puffing in something that I hoped resembled a jog while trying to lose the baby weight, when it occurred to me that I could write a book. No, really, I mean. Like, really write a book. Like, become a writer.
What on earth was stopping me?
That's what I thought.
So I got started.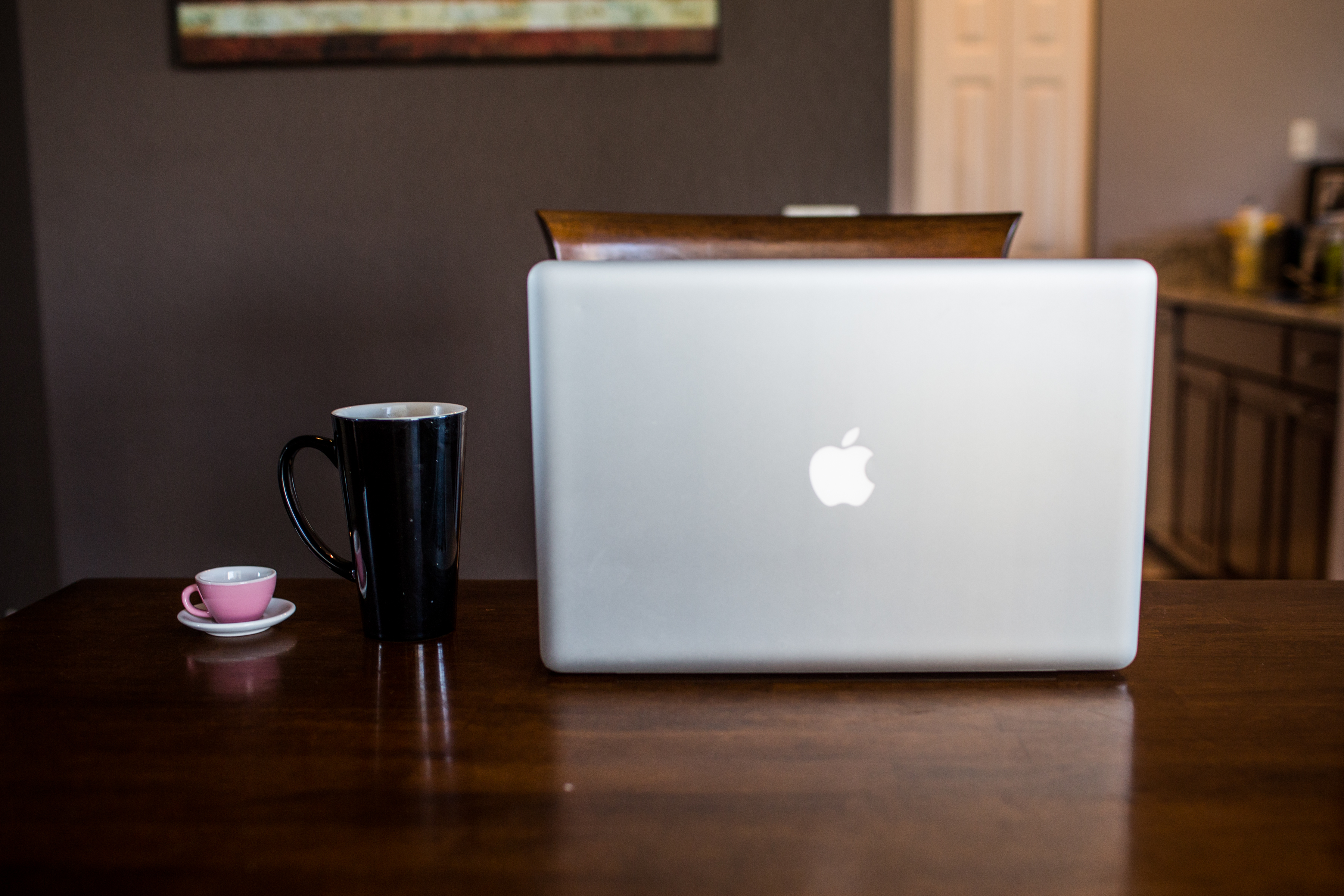 I started small. I started a blog and just started writing—anything and everything that would get me in the practice of writing.
I read everything I could about writing. I semi-stalked writers that I admired and took two online writing classes. I tentatively put myself out there as a "wanna-be writer." (Read about that common new writer mistake here.) I learned how to write a book proposal—and miracle, of miracles,  landed a book deal.
I finally realized, in a burst of excitement reminiscent of those first days alone with my words in our dingy basement, that I could do this. Really, really do this.
I could make a living as a writer.
And so I did.
It's been a long, long process. It took me two years of squeezing in writing on the weekends, after the kids were in bed, and early in the morning (Heck, it's 5 AM right now and I'm writing this, so that part never really ends!) before I even sold one article and three more years for me to replace the income I was making as a nurse. Ironically, I pitched Babble for almost two solid years and got rejection after rejection after rejection from them. Seriously, you'd be embarrassed to see how many rejections I received from them.
But those rejections turned into one accepted article which turned into several which turned into an offer to write for them monthly, which turned into me writing full-time for Babble for the last two years as their top traffic driver. I write for sites like Babble and Mom.me and I even reached my dream goal of getting published on The New York Times last year.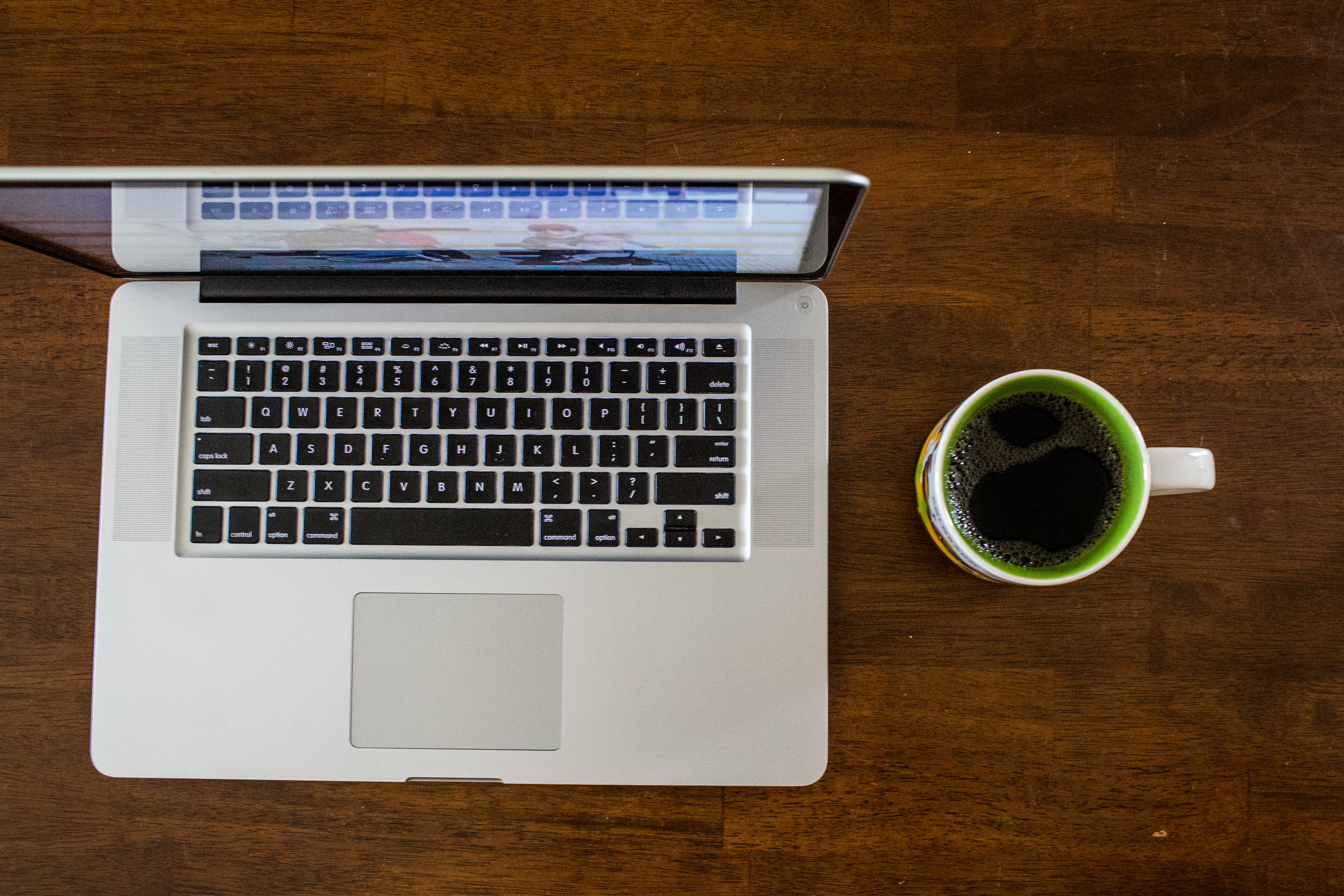 Today I'm here, working as an official full-time freelance writer after adding two more kids to our family. While I was pregnant with my fourth baby, I finally, finally realized my dream of leaving my job at a hospital and nurse and officially quit.
And now?
I'm making more money as a writer than I ever would have as a full-time nurse.
I have definitely succeeded in making a real, livable income from my writing and I fully believe it is possible for anyone with enough passion and commitment to become a freelance writer. I've carved out a completely new life for myself and my family while having four kids at home full-time with me, and I really believe that having a job that is flexible enough to allow me to care for my family but also take some of the burden off of my husband to keep us going financially has been a huge blessing.
Which is why I'm offering my first online class on how to become a freelance writer. I had the chance to first teach a freelance writing class at a local community college a few years ago and it was so much fun. I loved getting together with new writers and hearing their passions and watching them realize that they could reach their writing goals. After I put all the information together for the class, I realized that it would be valuable to other writers getting started with their own at-home freelance writing careers, so I'd love to share everything I've learned.
I focus specifically on starting a writing career if you're in the trenches as a mom—the little stages of nights with newborns and toddlers and diaper blowouts and never having a free hand because that's the life I know and in a lot of ways, it's a great season in our life to carve out new careers. Plus, kids say the darndest things that make great article fodder, you guys.
What Students Are saying My Class:
"I just got a weekly paid writing job – it's not huge, but it's every week, "above the fold" – an article or interview for the weekly parenting page with my local newspaper. I'm so excited – and completely convinced that Chaunie is magic, because once I set my goals (to make steady money from writing, continued exposure to build my "platform" and to start really taking writing seriously) – it started happening!"–Melissa Cohen
"I recommend this class [and] Chaunie is so open about the writing world (which was a mystery to me before) and willing to help in any way she can."–Kristel Acevedo (who became a writer at Disney Baby after the class and now contributes to Mom.me and Babble!)
"Thanks to Chaunie's writing class, I was able to learn the "tricks of the trade" in writing at my own pace. As a busy mama of 3, it can be hard to find a class so full of information that can actually apply to my life and to my blog. This class not only gave helpful video lessons and power point notes, but also the ability to have a professional relationship with other writers in the class Facebook group, and great one on one feedback from Chaunie herself. I'm so excited to apply everything that I have learned and to set my goals higher than I could have ever dreamed!"
–
Jess Elaine
My class will feature:
A complete breakdown of how I went from making a $0 yearly income as a writer to averaging $10,000 a month.
All of my organizational strategies + tools for making working from home with kids possible. (I've done it with four kids all at home full-time with me!)
How to get ideas for articles and submit to editors.
Where to find paid writing jobs.
How to establish yourself as an expert in your field and land regular writing gigs.
INSIDER information from my experience as a magazine editor—it's a different world on the other side, my friends, and I've learned a ton of valuable information for freelancers on the other side of the screen.
An overview on tax tips and rules.
Basically, EVERYTHING I've learned over the past six years as a freelancer.
BONUS Material: I'll also be sharing my submission spreadsheet, so you can take the work out of tracking your submissions and get right to work!
Now, the breakdown. The mentorship class package includes:
Weekly training. Four weekly trainings with accompanying notes for future reference and lessons that will get you taking real action to get your work published.
Professional critique from an editor. As part of the class package, I will also critique all of the homework you send me to help you get your work perfected and in front of real, live editors.
Me, at your beck and call. I will be totally accessible and available to answer any questions you may have along the way—I will be totally accessible to you via email, Facebook, Google Hangout, or even by phone if you choose and we will do one video mentorship call so you can ask me anything you want!
Group support. You will be added to my online freelance writing group, where you can ask questions and interact with other students who have taken this class—it's the best way to learn. I also will give you access to my online freelance writing group, where I post freelance writing job openings (many times editors will ask me for recommendations or I'll post jobs I don't have time for!).
NEW: If you're on a budget or a time crunch, I am also offering the class in a "one-stop shop" format. When you purchase the instant download option, I'll send you all the training and notes for you to do at your own pace. You'll still get access to my online writing community, where I post freelance writing job openings (many times editors will ask me for recommendations or I'll post jobs I don't have time for!) and where you can connect with other freelance writers, so you get the best of both!
My own writing career started with a class offered by Meagan Francis of The Happiest Home, which honestly changed my life, so don't delay taking this important step towards your career!
Bottom line? I know how important it is for you, as a new freelance writer, to get the information you need to start your careers—and to get that affordably.
So, here's what I'm offering:
My entire four-week intensive course for only $197! (Similar classes run for $500 and over. Seriously, Google it and come back, I swear.)
The instant download option for only $97!
Class registration ends Jan 31st and class will begin in February, so if you're ready to get started, you can buy through the PayPal button below. I'll only be accepting four students for the program so I can keep up my writing schedule and give students one-on-one attention. If you have any questions at all, feel free to contact me at chaunie.brusie@gmail.com.
Buy Now